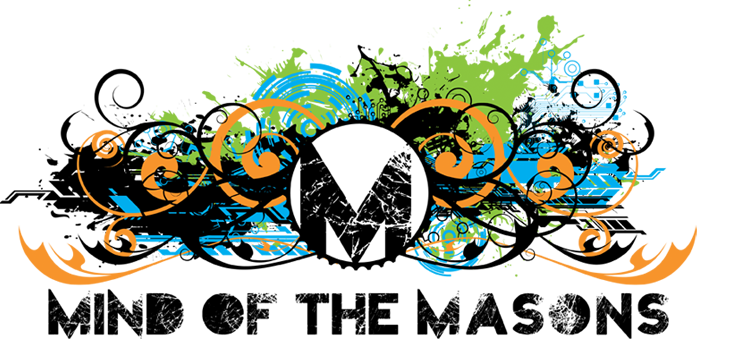 Mind of the Masons is a unified name that Joshua, Bethany and Mykel Mason share to show works of art and design. Our artistic services range from custom vinyl, photography, fine art, mixed media and web design. Between the three of us, our skills and services will provide you with a unified piece of art, all the while we will make you feel like you're apart of the family!
Also known as JDBrockin, is co-owner of Mind of the Masons LLC, a company which showcases his art as well as the works of his wife and brother. He's been making art since as long as he can remember, and in 2009 jumped into the wild world of vinyl customs. It all started by diving into the Kidrobot Forum to get tips on sculpting with Munnys and by taking an abstract approach to his robot customs with some secret ingredients – small, unique robotic looking parts he is able to access from his family's Sew and Vac shop. Many customs later and after a category win in Kidrobot's Munny Munth contest in 2011, Joshua began to put his works of art on the web and the rest is history!
In Josh's words "I Love Art! I love the fun of it, the fact you can lose yourself in it, the simple understanding that if you think it you can make it, the inspiration from it and the meaning you take from it. I only hope for one day to inspire and maybe create a Master Piece I'll be remembered for."

Bethany Mason
You could say that this lady started as early as Joshua did in regard to creating works of art. Through her earlier years of schooling she knew that the end goal would be to have a degree in Graphic Design. Straight from high school she attended Colorado State University and then transferred to the Art Institute of Colorado, graduated Magna Cum Laude and walked away with that degree!
Bethany couldn't ignore her passion for photography though, which is why she is our lead photographer for Mind of the Masons. Her spectrum of artwork spans across many mediums from digital to fine art, making her keen on many forms, styles and techniques. She's been in a few shows for her custom vinyl works of art but most of her work has been in the field of photography. When there aren't any projects or commissions on hand, you can bet Bethany has her camera pointed at one of the three dogs in the house, Nova, Mable or Pepper. Two Great Danes and a Chihuahua, a pairing hilarious all on its own.

Mykel Mason
The youngest of the lot, but don't let his age fool you, Mykel already has a degree in information technology with a concentration in programing. Still eager to expand his schooling knowledge, he is on course to earn a bachelor's degree in web development. Mind of the Masons' very own IT guru in the making here folks! Mykel has always had a knack for technical work, specifically building computers. From a strong gaming background and the curiosity of web development, he has created many forums and handled the majority of back end work
for those sites, all before he even started schooling. Reading code and the challenge from it, keeps Mykel on his toes.